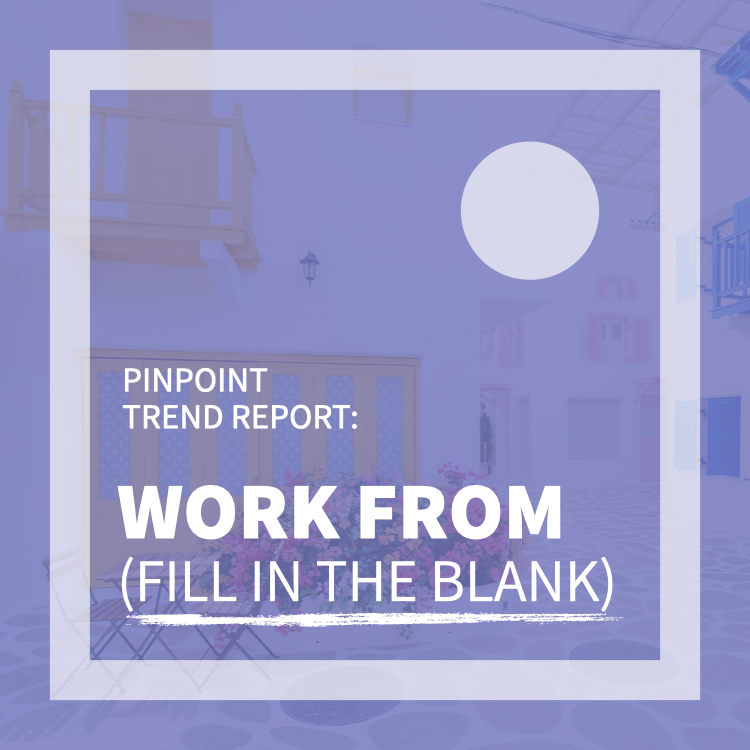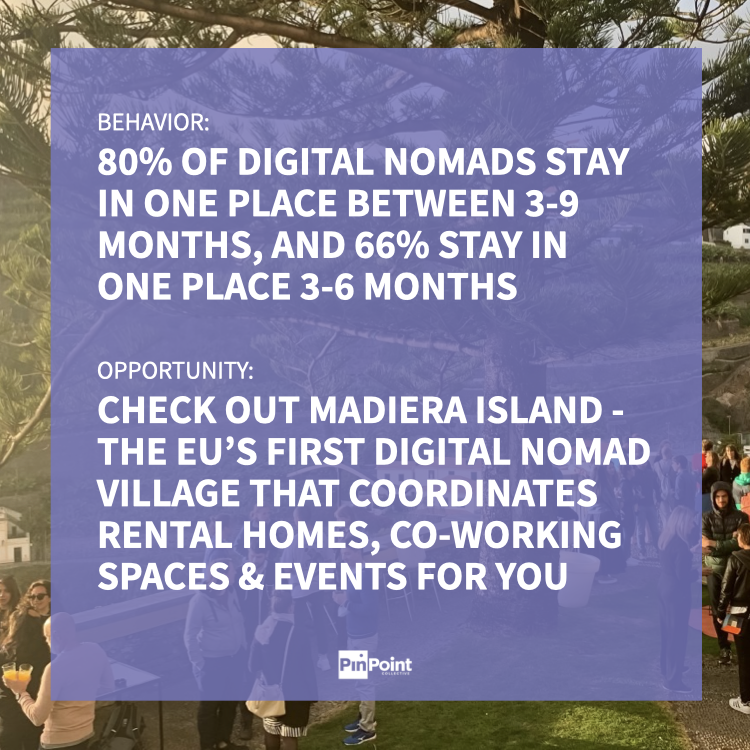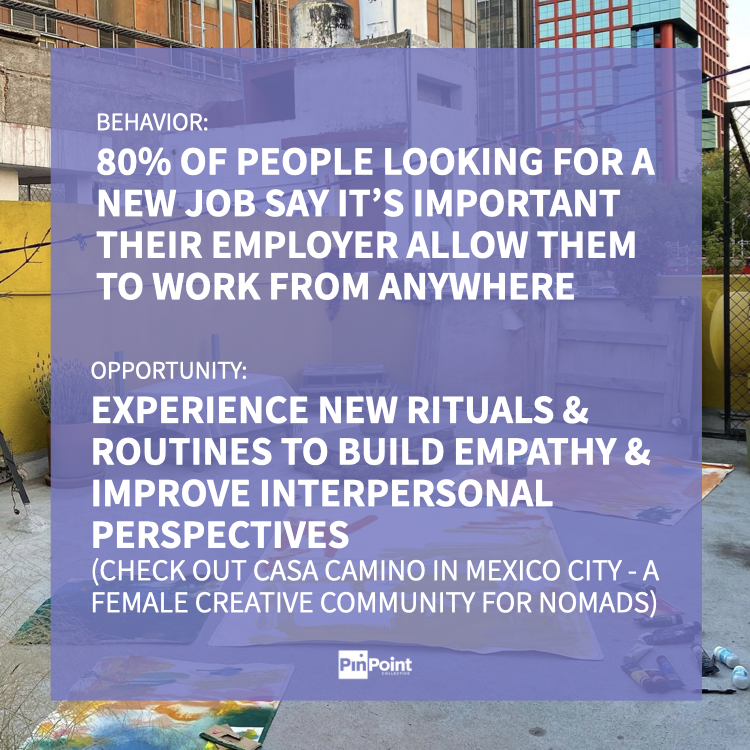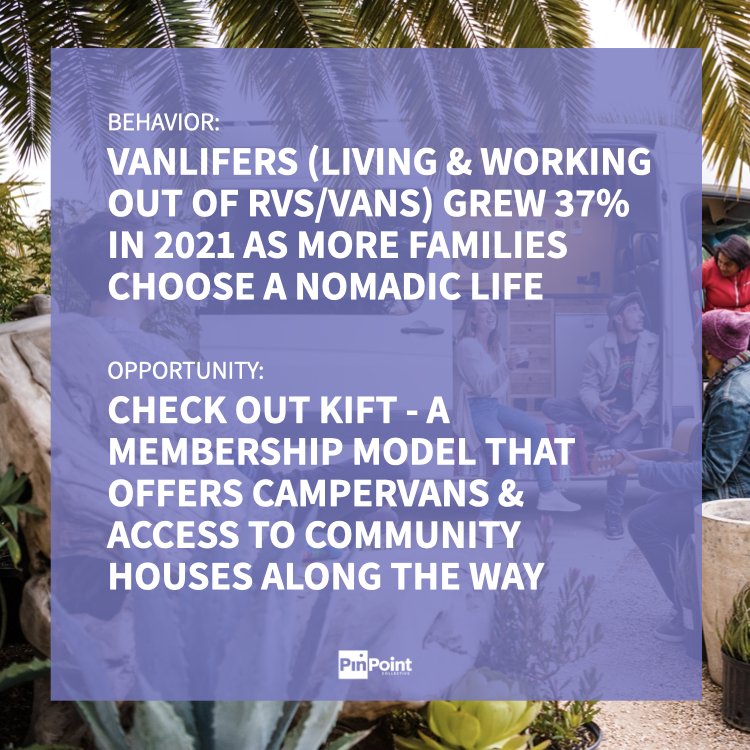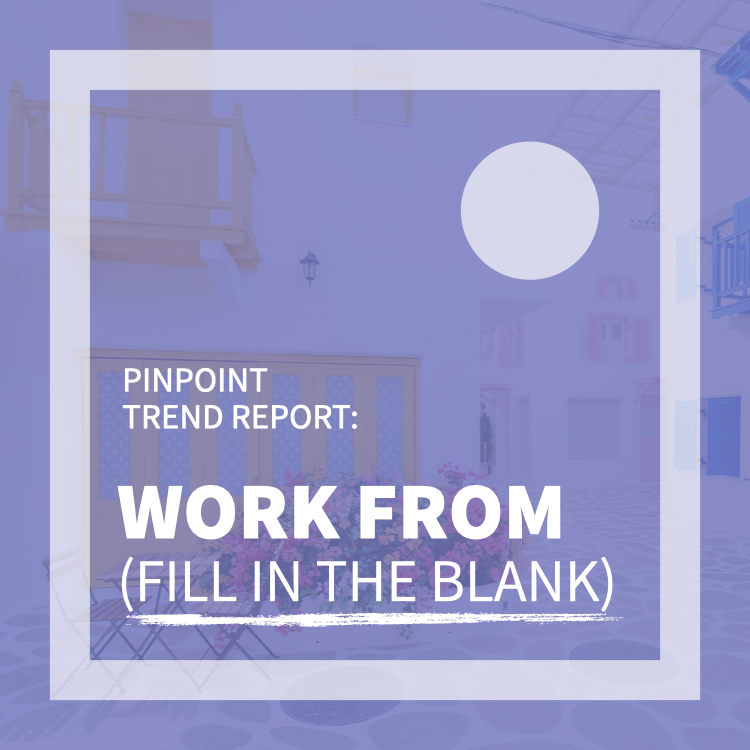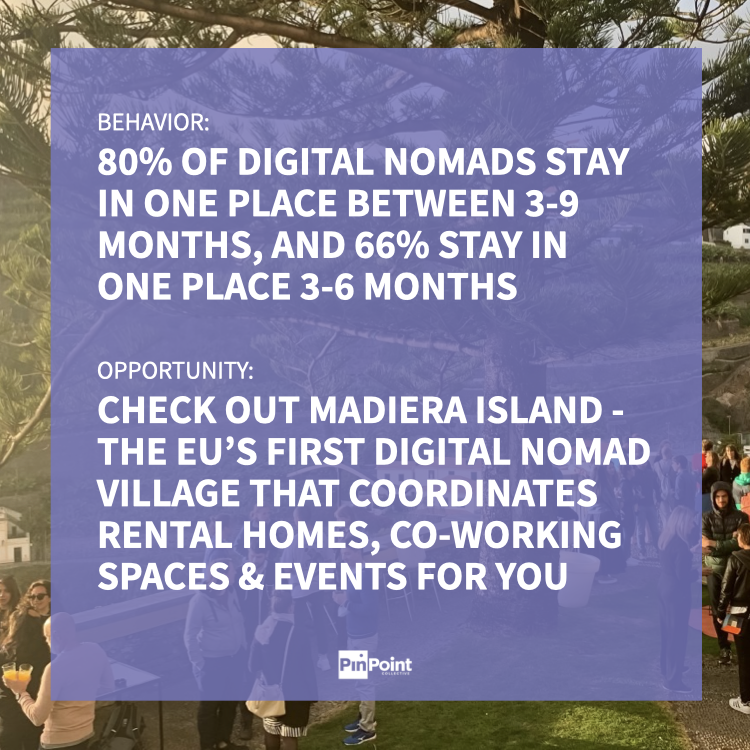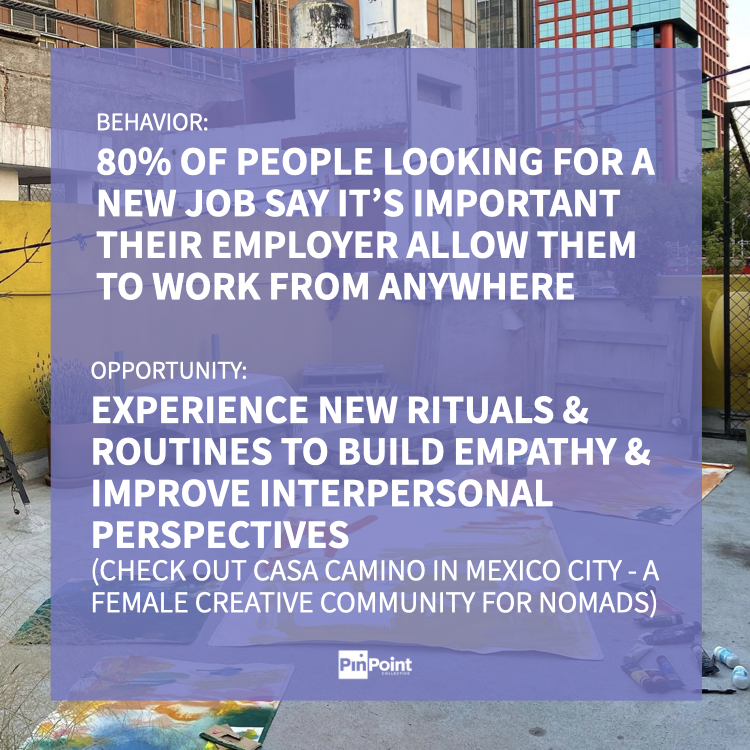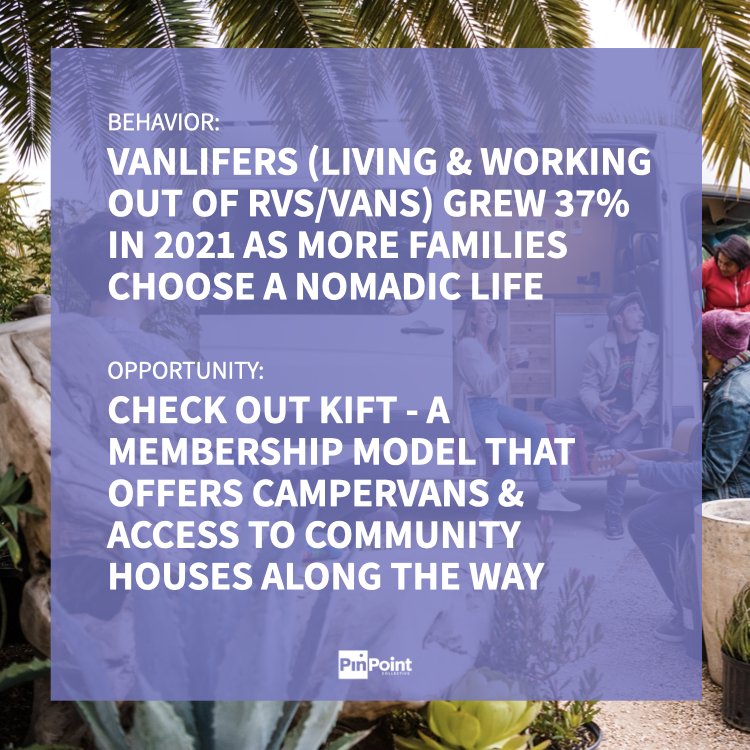 In the last few weeks, we've heard from a good handful of people in our circle that they are venturing off to live a nomadic lifestyle where they can work from anywhere.
It turns out, this trend isn't isolated in our own community. As of today, over 35 million people globally consider themselves digital nomads – freely traveling and working from wherever they please. And because of this, an entirely new type of adventure dubbed 'bleisure travel' – blending business and leisure – has formed.
This mini trend explores how new travel communities are showing up for this workforce in meaningful ways – and ultimately how employers can support this way of living. Are you interested in discovering how your company can show up for this evolving workforce!? So are we! Let's grab a coffee and chat about it!