Why?
This pin is used to communicate three concepts side by side at low fidelity before selecting one to define in future pins. We anchor design with research, using research insights to ensure every concept is driven by your customers' needs.
What?
Ideas are presented as moodboards and/or renderings. Based on the project, we will compile existing imagery of physical spaces, service interactions, logos, digital tools, etc. that help communicate the concepts and accompany each visual with a description that best articulates the overall experience.
Who?
Your key decision-makers.
Timing
Please allow 2 weeks to initiate our partnership and 4 weeks to complete this pin.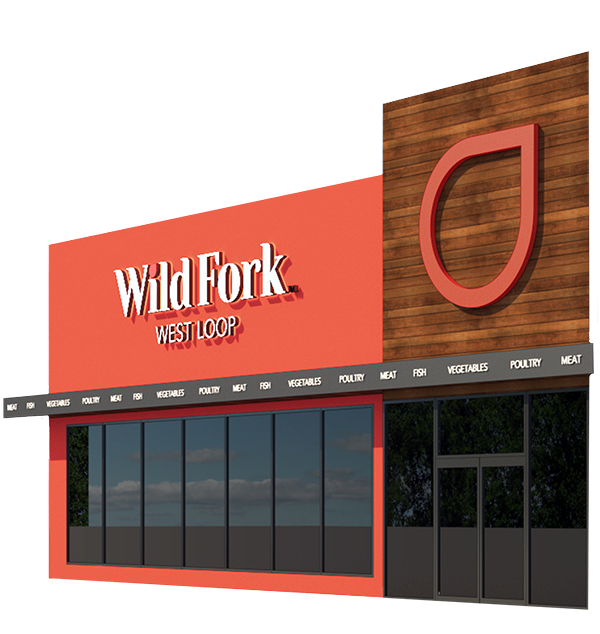 We designed the prototype store for the future of frozen foods.
A subsidiary of JBS Foods, Wild Fork is redefining the future of frozen food shopping, and quickly opening storefronts across the nation. PinPoint was brought on to design a building experience that would not only serve as an icon for this innovative brand, but also ensure an efficient and strategic expansion into new markets.
Wanna Grab a Coffee?
We would love to hear more about you and your "A-ha!" or "Oh-No!" moment. Don't have one of those? Let's use it as an excuse to get caffeinated!
Pick a date