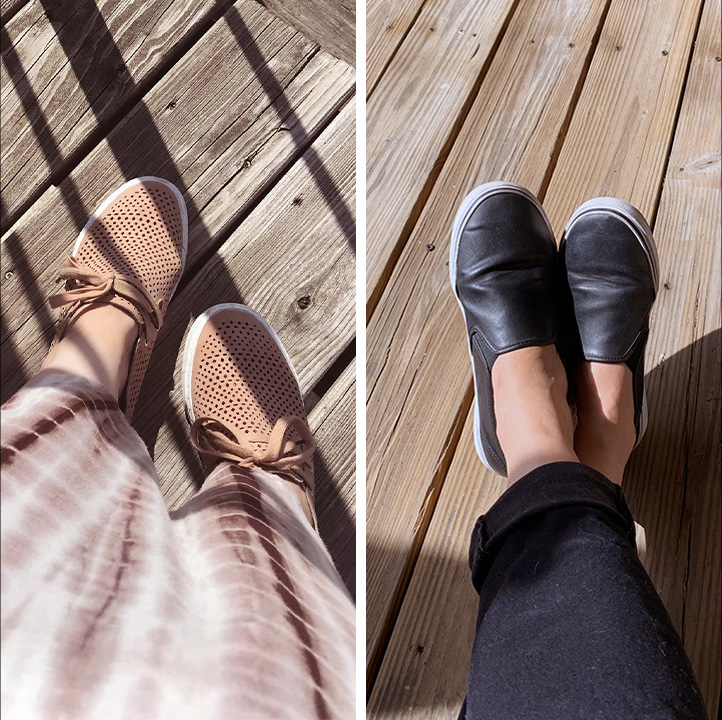 Today we celebrate (albeit apart), with a glass of wine & donut in hand, two full years since PinPoint's creation.
To say our first 24 months of business has been a rollercoaster would be an understatement of epic proportions (we find ourselves grappling with a global pandemic – just to list one of the many crises our world is facing at this very moment.), but we are grateful to say they are some of the most rewarding, inspirational and enthralling two years of our lives.
So we take a moment to reflect backwards and project forward some of PinPoint's learnings with our friends, family, collaborators, clients & future partners.
Reflecting Backwards
A year ago today, we shared 12 learnings (one per month) from our first year of business. We didn't stop there. We used those learnings in year two to progress even further, and this is how:
RETURN TO WHY – At the core of our "why", the PinPoint model was designed to make meaningful, powerful, and accelerated change in this world. As we wrap up year two, over 88 pins have done just that. But we know we can do more. So we looked back on the most successful pins, and equally so the least successful ones, and found an opportunity to evolve our pins. Welcome in the new twelve!
REMAIN EMPATHETIC – Doing qualitative research allows us to meet some of the most inspiring humans on this planet. One of the most memorable of this past year was a dentist out of Phoenix. As a black female, her undergrad counselor told her she'd never get into dental school, she "then never met another African American dentist that looked like me until I was 20". This harsh reality fueled her to become a practicing dentist in underserved populations to inspire others like herself. This story, and countless others are why we wake up & innovate. Every. Day.
TRUE COLLABORATION – In year one, we learned the power of surrounding ourselves with people smarter than us. In year two, we made a system for that. We named ourselves PinPoint Collective to be just that, a curated group of honest and hardworking creators that worked together in true collaboration. Our collective is evolving, growing & becoming even more of a powerhouse in our industry – get ready!
LEARN FROM ALL – One of our greatest strengths of year one was taking shared learnings across industry lines. Year two brought even more of that – showing how research for one client directly impacts the next. Working with TVL Culinary (evolution coming soon), we identified how their target customer defined a 'mid-life crisis'. What was once purchasing a red Ferrari, is now renovating their kitchen into a chef's dream. Now lean into our work with HeyDay Homes (evolution also coming), a local real estate team, who shared that same target buyer. Our work across industry lines led to innovative solutions for each of their business models to benefit from.
WORK HARDER – At the end of year one, we gave gratitude for hustling harder than the day before to impact the lives of others. In year two, we took that to a new level amid a pandemic. Pins for Purpose allowed us to support clients when they needed design thinking most. To those who believed in us, even when times were tough, we thank you and commend you for investing in your business.
CELEBRATE THE WINS – We admit, we can do better at this one (more wine, please?)! But we'll start by sharing some of the incredibly thoughtful sentiments of our clients, each a major win in our eyes:
"Notably, their comprehensive interviews with numerous clinicians, prosthesis users, and technologists have exposed findings that may influence what we collectively do as a field and how we advance solutions for all stakeholders." – CEO, Coapt Engineering
"I can't thank you enough for believing in this project and being part of this exciting journey with me." – Executive Director, Highwood Public Library
"Thank you again… I really appreciate all the work you guys have put into this. The info you provided gets me one step closer to getting this accomplished." – Managing Partner, Columbia Street Roastery
"Can't thank the lovely and talented women @pinpointcollective for the creativity, positivity and pure love of the game!!" Founder, TVL Culinary
Projecting Forward
Enough looking back, let's manifest our future! Year three has a lot to live up to, but we're not letting that hold us back. Year three… we're coming for you:
MAKE OUR CLIENTS THOUGHT LEADERS – Nothing makes us prouder than seeing our clients rewarded for disrupting their industry. They are experts in their field, but our role is to bring that to the forefront. Through our process, we will continue to put our clients first and champion them to greatness within their team, organization and industry at large.
IMPACT SMALL BUSINESSES – When we started PinPoint, one of our core principles was the belief that small to medium size businesses would and should benefit from design thinking methodologies. We vow to continue to find ways to make this feasible. Because although in others' eyes they may be "smaller", in our eyes they are the ones doing big things by shaking up industries and impacting the world in large ways.
DESIGN THINKING EQUALS ROI – We remain steadfast about the importance of design thinking, because it has proven measurable ROI. We will continue to be fueled by bringing outputs that are viable for our clients. Whether our clients speak in ROI, KPIs, projections, investments or just plain dollars & cents, we can't wait to blow those metrics away.
STRATEGIC ROADMAP – Our client's greatest ROI comes when research & strategy is implemented into impactful touchpoints – beit a new offering, revenue stream, website or physical space. So we're promising to make it even easier, cost effective and efficient to bring the defined strategic roadmap to life through fully designed & implemented outputs.
GROW THE TEAM – Which leads us to growing our team. We are dedicated to expanding our collective of experts so that, together, we can evolve, grow & learn from each other to ideate concepts the world can't live without.
EXPAND INDUSTRIES – There are a few industries we have on our radar that we can't wait to tap into 1) because they excite and inspire us and 2) because we are confident our research will greatly impact their industry, as well as knowing their learnings will influence our current clients – it's a win/win all around. Cannabis might be at the top of the list… introductions welcomed!
We are beyond excited to enter year three! We cannot wait to see our current client's work come to life, meet the future clients we don't yet know, grow the relationships with our collective and continue making an impact in the world.
– Faith & Stacy, Co-Founders of PinPoint Collective